Upcoming Event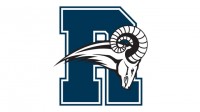 See below for information on a camp for any female players interested in working with current and former members of the Randolph High School Girls Soccer Program:
FUTURE RAMS CAMP: For any girls K-8th grade (depending on the session), who want to work on improving as players while enhancing their love of the game, with RHS Girls Varsity Coach Colleen Suflay and her staff of current coaches, along with current and former RHS players. See below for details.
Registration for both sessions for this camp can be done through the Randolph Recreation Department's registration system. Click HERE to get to the Randolph Recreation Department website. The Summer Sports Camp/Clinic listing you want is for "Girls Soccer-Future Rams."
WHO: Randolph's very own female soccer players!
WHAT: Future Rams Soccer Camp for girls
WHEN: Session I: K-8th grade. Camp designed for individual technical/tactical skills and FUN! June 26-29th Time: 9am-12noon. Cost: $85
And/Or Session II: 2nd-7th grade. Camp designed for pre-season preparation. August 14th-17th Time: 9am-11am. Cost $65
WHERE: Freedom Park (tentative)

**Players should bring water, soccer ball/shin-guards, sunscreen, and a snack. Snacks will be available for purchase.
The Future Rams Soccer staff is committed to the development and growth of the female soccer player. Our soccer camp is dedicated to improving the player's overall ability and enjoyment of the game. Our philosophy is to develop technical abilities and tactical awareness via individual activities, small-sided games and coached scrimmages.

Directed by Colleen Suflay – Randolph H.S Head Soccer Coach
USSF Licensed, NSCAA Premier License, NSCAA Associate Staff Member.

Conference Champions – 1999, 2000, 2001, 2008, 2012, 2013, 2014
Morris County Champs/Finalist- 1999, 2000, 2001, 2008, 2011, 2012, 2013, 2014
State Sectional Champs/Finalist- 1999, 2000, 2002, 2004, 2008, 2010, 2011, 2013, 2014
Group 4 State Champs – 2000
"Team of the Year" – 2000, 2001, 2008, 2011, 2013
Morris County Player of the Year – 2008, 2013